Authorised retailer for Kahuna Watches. Free delivery, 30 day free returns and five-star rated service. Buy now with up to 12 months 0% finance. Kahuna is a famous brand worldwide; if you surf, mountain bike or skateboard you will have definitely come across the brand before. Kahuna watches are world renowned for tough watch straps as well as their uniquely fashionable casual watch range. Kahuna describe their style as "sun, surf, music and mayhem" and a "laid-back bohemian watch collection that is a must-have for the style-savvy."
Brand History
Kahuna was founded on the 1
st
of January 1995 with the goal of leading the way in youth and style when it comes to accessories. Over the last 20 years Kahuna have built a reputation for building impressively tough watch straps as well as a fantastic range of casual, fashionable watches.
A Watch to Suit All Styles
With a wide range of
men's
and
ladies
watches in a wide variety of styles you are sure to find something to suit you within the Kahuna range. Whether you're looking for a sporty watch like the
Kahuna KCS-001G Gents Watch
or a beautiful casual laid-back stylish watch like the
Kahuna KLS-0240L Ladies Watch
you will find something to suit you. One of the most popular watches within the range is the
Kahuna Friendship Bracelet Watch
which is unique, stylish and incredibly affordable.
So Affordable!
You'll be amazed by the affordability of the watches in the Kahuna range. Watches in the range start as low as
£20
and incredibly stylish, well-built watches like the
Kahuna KUS-0083G Men's
cost less than £50. If you love stylish, fashionable watches that don't break the bank then Kahuna watches are perfect for you!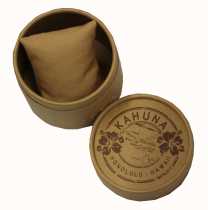 Official Kahuna UK dealer
Great prices and savings on high street RRPs
Make us an offer service
Thousands of online reviews - average rating 4.9 / 5: Google Reviews - Trustpilot - ResellerRatings
Free bracelet adjustment available on metal watches
Over 20 years of high street watch and jewellery experience
---